Gunung Kinabalu,
one of the highest mountains in Southeast Asia at 4093m is located in Kinabalu Park, Sabah. It is accessible to all trekkers. The Summit Trail leading to Low's Peak is equipped with clear paths and ropes to climb steep rocky sections. Exotic plant life such as the Necklace Orchid can be seen on the climb.The mountain is the focal point of the whole Park which covers an area of 754 sq km (291 sq miles), and includes vegetation types ranging from the rich lowland dipterocarp zone through the montane oak. rhododendron, and conifer forests to the alpine meadow plants and stunted bushes of the summit zone an area that probably has one of the richest flora in the world.
Visitor accommodation, restaurants and an exhibit centre are found here as well as the Park offices. It is only a 2 hour drive from Sabah's capital of Kota Kinabalu on a good sealed road and the Park is an ideal spot for day visitors and climb the mountain or explore the forest trails.For the first time visitor there is the free visitor programs organized by the Park. Regular evening slide/film shows and guided trail walks in the mornings are given by the Park Naturalists at the Park Headquarters.
Climbing weather is best around the month of April while November and December brings rain. The temperature ranges from a comfortable 20-25 degrees Celsius at the main park to something approaching freezing near the top (depending on the weather). Bring clothing appropriate or else you will get cold and be miserable. If possible, climb during the full moon as it helps illuminate the white rope that marks out the climbing path.


Most people stay in the Kinabalu Park the night before the climb, which you should begin at 7:00am. You will need to register at the park HQ, obtain a climbing permit and hire a guide before setting-off. These guides have lifetimes of experience climbing the mountain and can provide a mine of information on the way up.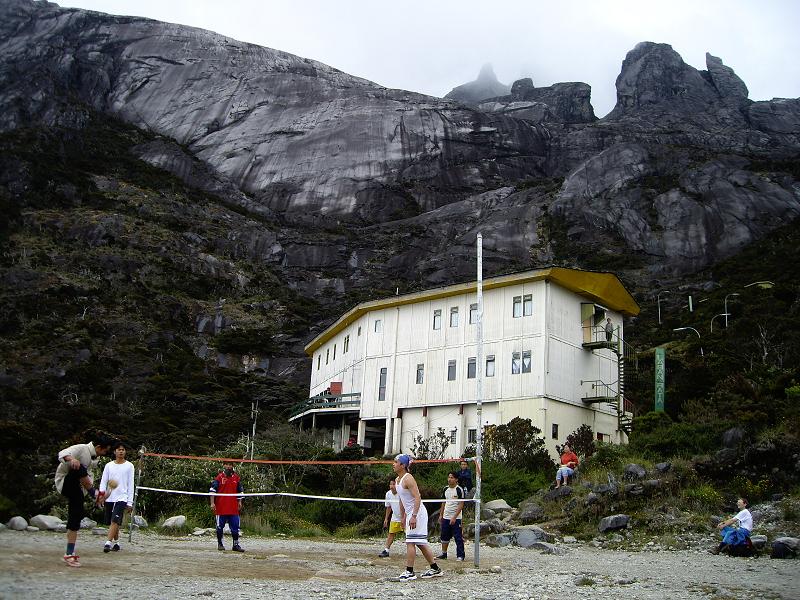 The trail proper begins at the Timpohon Gate, a few miles from the HQ, and begins deceptively as you stroll down hill through lush tropical rainforest and a beautiful waterfall before heading steadily upwards. Rest stops are dotted along the entirety of the path, often with stunning views back down the mountain. After around 3800ft, the vegetation begins to change to more temperate forests of oaks, chestnuts, and ferns, and as you climb higher and higher the trees begin to thin, until at 8000ft they are no more than gnarled and twisted stumps.



For more info please click here



Climb Mount Kinabalu


Borneo and Malaysia Highpoint